Click on any of the links below to jump to the section you are looking for
Calendar of Events
Promo Team Dashboard
Submit Dues
Previous SOTA recordings
Documents Library
Contact List
Order a Certificate Reprint
United Black America Regional Map
United Black America Member Numbers
Calendar of Events
The calendar below features upcoming Council meetings, work study groups, chapter meetings, and everything else you will need to keep up with our activities!
Category Key
Council Meetings
General
Local Community Events
Online Community Events
SOTA Calls and Mass Meetings
Work Study Groups
Affiliate Promo Team Dashboard
If you are a Certified Member, you are already signed up for this program. Before getting started click 'Settings' and change your email to your Paypal email! Payouts to your Paypal account will take place automatically on the first of the month. Here are our Top Affiliates…
Affiliate Promo Team LeaderBoard
Asad Malik
Khes Ausar Rakeem
Donald Mckinney
Amy Franklin
TayNov
Ashley Tribble
darrin butler
Jason Steele
Tay Nov
Dorothy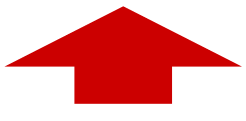 THIS IS A VIDEO ON HOW TO USE THE AFFILIATE SYSTEM. WATCH IT!

Here are the pages to copy and paste into the 'Page URL' box above
To promote the Work Study Group, copy and paste this link: http://unitedblackamerica.org/join/
To promote the Lapel Pins, copy and paste this link: http://unitedblackamerica.org/united-black-america-lapel-pins/
More products coming soon!
Submit Dues
SOTA Recordings
July 2015

August 2015

(Click here for Direct Link)
September 2015

(Click here for Direct Link)
November 2015

(Click here for Direct Link)
December 2015

(Click here for Direct Link)
January 2016

February 2016

November 2016
December 2016
January 2017
February 2017
Documents Library
The 12 Councils
The Constitution of United Black America 2016
Contact List
For General Inquiries that are not related to Councils, contact info@unitedblackamerica.org. To submit reports, contact reports@unitedblackamerica.org
Executive Council
C0-Regency Command@unitedblackamerica.org
Administrator for Organization admin@unitedblackamerica.org
Business Administrator ba@unitedblackamerica.org
Operations Officer ops@unitedblackamerica.org
Minister of Defense defense@unitedblackamerica.org
Khepera Council
Online Community Council
Online Community Leader dcl@unitedblackamerica.org
Social Media Manager social@unitedblackamerica.org
Technical Support for Online Issues (United Black America and Pan African Properties Only) support@unitedblackamerica.org
Umoja Council
General Contact umoja@unitedblackamerica.org
For Counseling Services counseling@unitedblackamerica.org
For Mentorship Inquiries and Requests mentorship@unitedblackamerica.org
Umoja Council Administrator umojaadmin@unitedblackamerica.org
Ujamaa Council
General Contact ujamaa@unitedblackamerica.org
United Black America Online Sales Managersales@unitedblackamerica.org
Dues Payment and Status dues@unitedblackamerica.org
For Sou-Sou Related Inquiries sousou@unitedblackamerica.org
Guild of Community Healers
General Contact healers@unitedblackamerica.org
Security and Special Operations
Cultural Council
For media contacts andrequests media@unitedblackamerica.org
Elder Council
Youth Council
Metaphysical Order
Tribunal
General Inquiries tribunal@unitedblackamerica.org
Public Use email for Tribunal Legal Services law@unitedblackamerica.org
Order A Certificate Reprint
If your original certificate was lost or damaged, you may request a new one from the Umoja Council at no cost. Just complete the form below.
(If you dont see the form, click here)
United Black America Regional Map
[show-map id='1′]
Member Numbers
| | |
| --- | --- |
| 2 | Asad |
| 4 | Donald |
| 113 | Gordon |
| 127 | Nelson |
| 128 | Shayla |
| 129 | Joshua |
| 135 | Melissa |
| IDA | Chike |
| 139 | Angelina |
| 116 | Shakir |
| 120 | Stan |
| 142 | Olaniji |
| 144 | Robert |
| 145 | Frenchaire |
| 146 | Natalie |
| 147 | Nichole |
| 148 | Terrance |
| 149 | Jawanza |
| 151 | Liz |
| 152 | Neali |
| 155 | Dejone |
| 156 | Virginia |
| 157 | Gloria |
| 119 | Tisha |
| 158 | Crystal |
| 159 | Fetima |
| 160 | Jeanna |
| 162 | Henry |
| 163 | Darnell |
| 165 | LaVette |
| 166 | Mohammed |
| 167 | Phillis |
| 168 | Wesley |
| 126 | Melanesse |
| 112 | Heather |
| 130 | Timberley |
| 131 | Rochelle |
| 132 | Ashley |
| 122 | Yusuf |
| 136 | Brandon |
| 118 | Patrina |
| 123 | Willie |
| 143 | Matthew |
| 150 | JoJo |
| 153 | Dimitri |
| 154 | Lauren |
| 169 | Jason |
| 170 | Constant |
| 171 | Dorothy |
| 172 | Marlon |
| 173 | Jarvis |
| 174 | Tanisha |
| 175 | Anthony |
| 176 | Ashley |
| 177 | Sandra |
| 178 | Mikal |
| 179 | Rhonda |
| 180 | Craig |
| 181 | Bryant |
| 182 | Lashonna |
| 183 | A-Nisha |
| 184 | Lynwood |
| 185 | Reginald |
| 186 | Tiffany |
| 187 | Rebecca |
| 188 | Michael |
| 189 | Shanne'll |
| 190 | Dante |
| 191 | Phyllis |